Park
This tag represents the zone where this can be found at Downsview Park
Our aviation-themed playground opened to the community in October 2017. It features colourful play structures, a basketball court, a sharing circle and more for all sorts of adventures.

Check out our gallery to view photos of our Play Zone or, better yet, come by and try it out yourself!
Here's a fun fact: 
The yellow plane is a de Havilland Canada DHC-1 Chipmunk. It was developed shortly after World War II and it was the Canadian aircraft manufacturer's first postwar aviation project!
The Play Zone is located directly across from 70 Canuck Avenue and is moments away from Keele Street and Sheppard Avenue. The entrance to the Circuit Path is also conveniently by the Play Zone, so go explore the Park after you play!
FAQ
Can my dog be unleashed at the playground?

All dogs must be kept on leash unless you are in Dogsview Park, our off-leash dog park.
Can I have barbecues by the playground?

We have picnic tables around the playground and you are welcome to bring a covered propane barbecue. Open flames and charcoal barbecues are prohibited.
Can I use my bicycle, rollerblades or skateboard?

The Play Zone is designed as a playground and is not intended for use of bicycles, rollerblades, skateboards or any wheeled sports. There is a City of Toronto skate park nearby in Stanley Greene Park just south of Downsview Park Boulevard.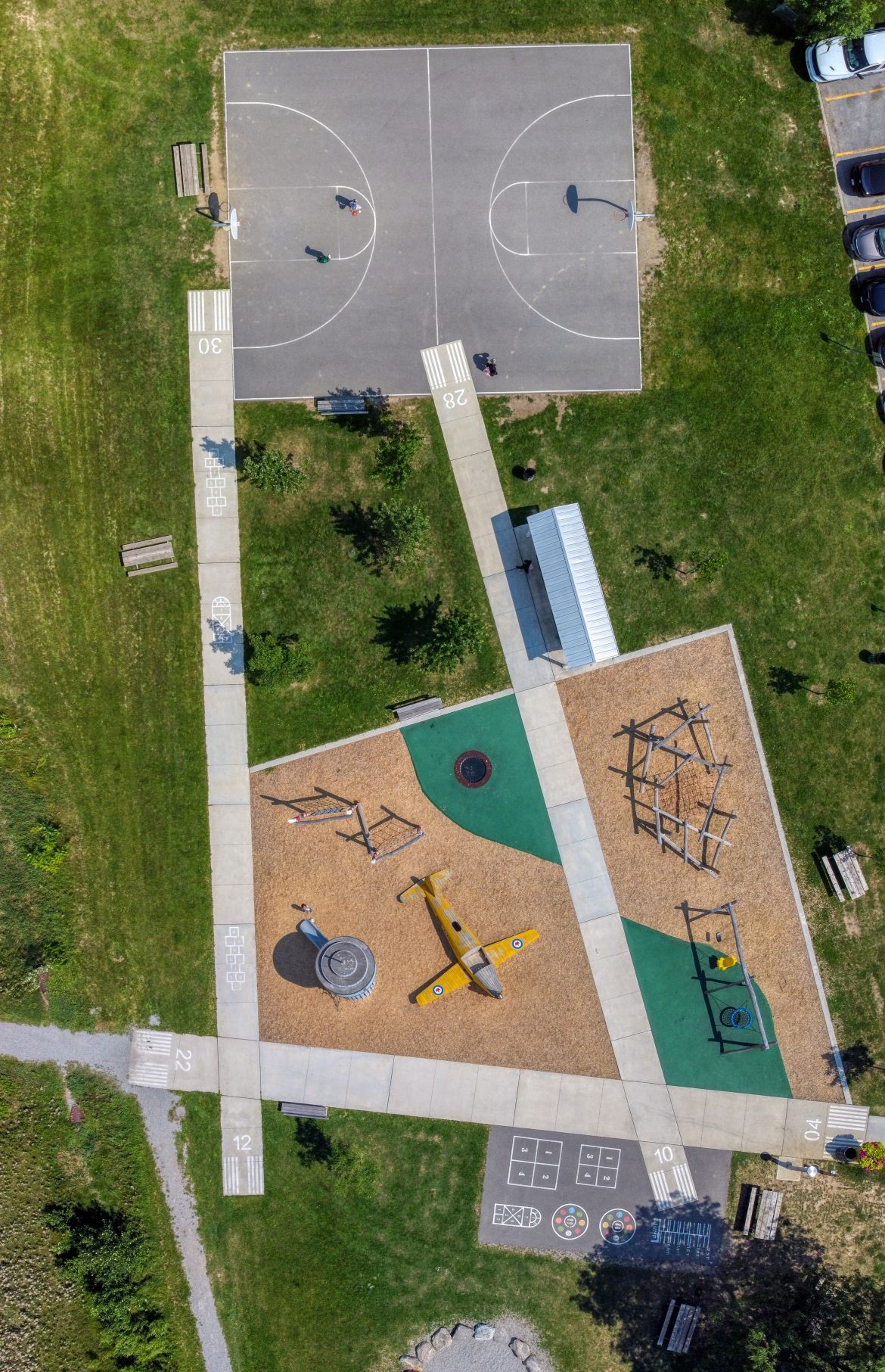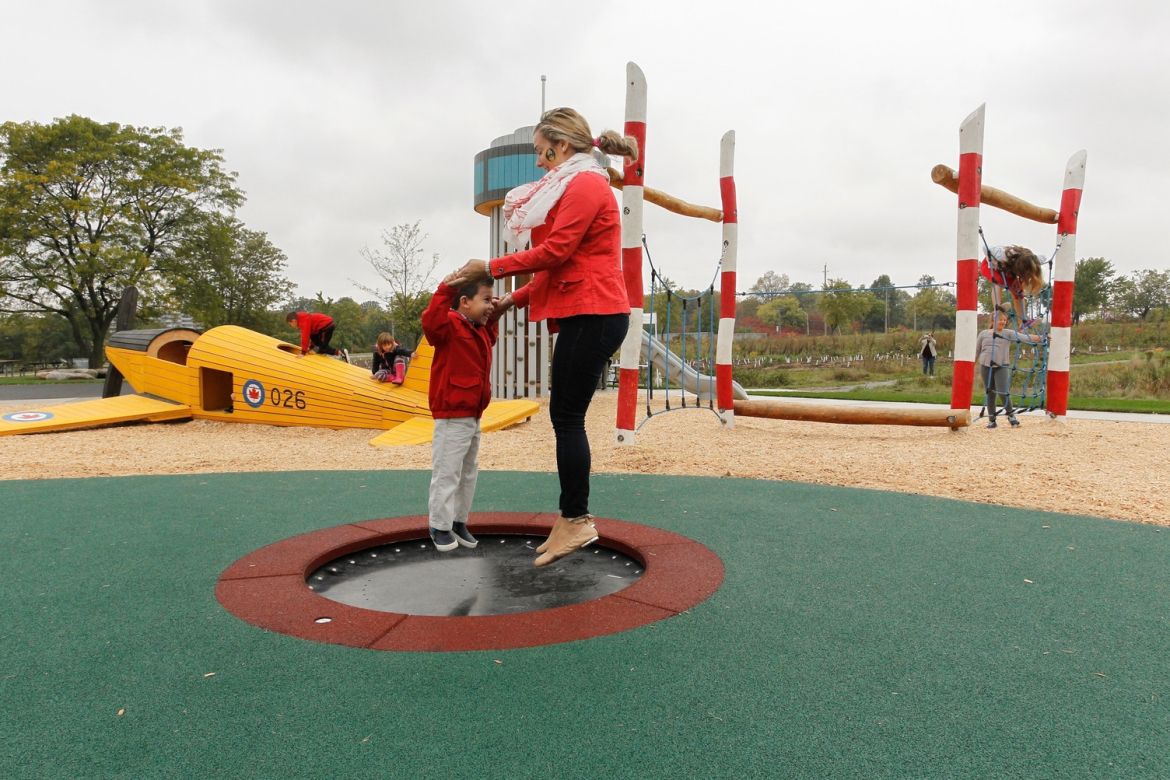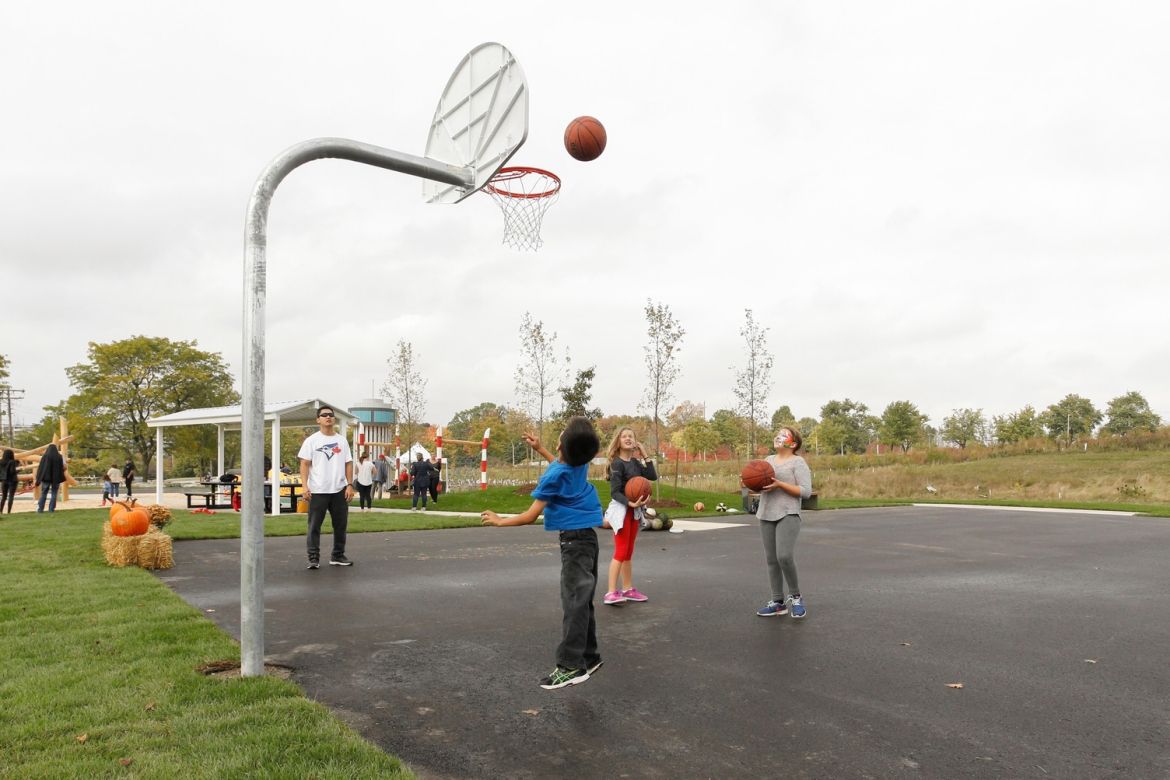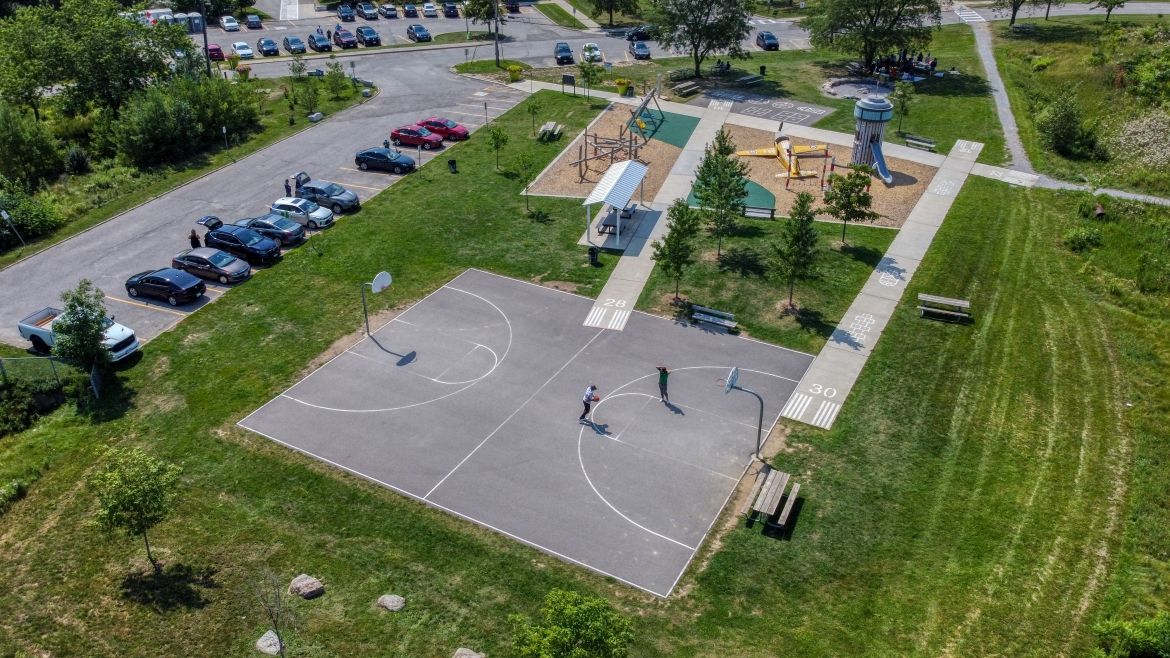 More things to do
From trails to snails, there's always something interesting to do and see.
Things to do
— Whether you're looking to walk off the beaten path or take your dog to the off-leash Dogsview Park, we have an endless list of things for you to do.
Events
— We host and organize a variety of events throughout the year, bringing people together from far and near. Come and share in the park and experience the sights, sounds and arts!